REGISTRATION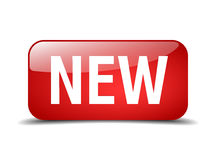 All graduands are required to complete the online registration via https://convocation.mmu.edu.my
Graduands need to :
update your particulars
confirm your attendance
pay the graduation fee/convocation fees
upload a photo, message and verify your voice over
complete the MOHE Graduate Tracer Study & Alumni Profile Update
CONVOCATION AND REGISTRATION
1. REGISTRATION
Confirm your attendance via online .

2. MAKE A PAYMENT

Make a payment of convocation fees (to attend convocation) or graduation fee (not attend convocation) BEFORE 6 November 2022 (original receipt may be required during the collection of robes).
Important

:
Only students with COMPLETE payment and NO OUTSTANDING FEES related to the University are allowed to attend the convocation ceremony.
Payment Methods:
Scan the QR code or go to https://bit.ly/3i7hRml direct to the e-payment page.

SELECT THE FEE TYPE – Please select "Convocation/Graduation" and edit the amount as per the amount owed.
ENTER YOUR DETAILS – Enter 10 digits of your Student ID and other fill.
MAKE YOUR PAYMENT- Submit payment and choose the available payment method
Flywire: Payment from Overseas
Flywires (flywire.com) for transactions from other countries. A minimum payment amount of RM50.00 is required. 
>>> Please refer Fees & Payment for more information.
Last date:
6 November 2022
3. MOHE GRADUATE TRACER STUDY
You are required to download a confirmation slip of the MOHE Graduate Tracer Study after completing the online survey.
For any inquiries regarding MOHE Graduate Tracer Study, please email Mr Mohd Faizal [faizal.jewari@mmu.edu.my].
4. ALUMNI PROFILE UPDATE:
You are required to update your Alumni Profile and upload the Logged Out slip.
For any enquiries regarding the Alumni Profile Update, please email alumnioffice@mmu.edu.my.
5 September – 27 November 2022
5. ROBE BOOKING
The security code will be emailed to you right after the payment and registration have been completed.
The security code is a password to access the robe booking.
 For any inquiries, please email rentarobe@warisanasli.com (Robe Booking) or convo@mmu.edu.my (Security Code)
Note: Please ensure your email address is up to date.
Click rentArobe or scan the QR code below.
Key in the Student ID and security code to access the robe booking.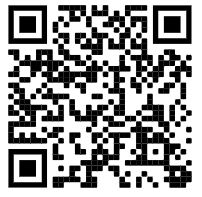 5 September – 6 November 2022
6. MMU CONVOCATION MOBILE APP
Graduands are required to download the Convocation Apps for the following purposes:
a). To check on the graduate's information, convocation session, date and seat number.
b) .To download the car's sticker and Entrance Pass
The MMU Convocation App will be available starting on  21 November 2022.
7. COLLECTION OF  CONVOCATION ROBE & SOUVENIER (TIE/BROOCH)
To collect your convocation robe, please ensure you have obtained confirmation of the following items: (a) Payment of Convocation Fees (b) Booking notification email.
If you are unable to come to campus to collect the robe, you may get assistance from your authorized person to collect the robe.
Kindly email  rentarobe@warisanasli.com for any inquiries.
25 November – 27 November 2022
You are advised to revisit the Convocation Website regularly, especially a week before the Convocation Ceremony for any latest announcement pertaining to the Convocation.