ALUMNI PROFILE UPDATE
ALUMNI PROFILE UPDATE
Congratulations on your graduation!
The Centre for Alumni welcomes you to be part of the alumni network. Please update your profile and we will keep in touch with you on reunions, events, alumni benefits, and collaborations with MMU.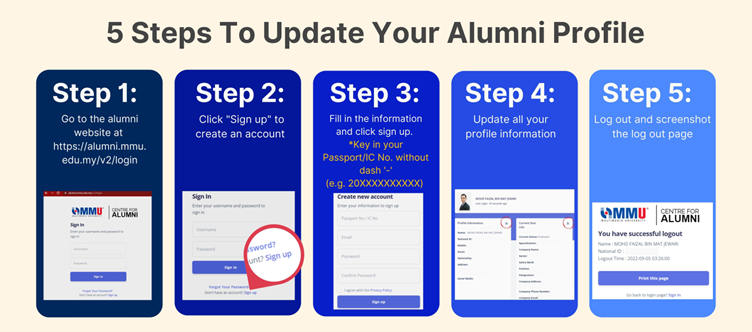 Should you encounter any problem to login into the Alumni System, Kindly email to alumnioffice@mmu.edu.my (Ms Nor Iznani Mohamed) for assistance.