Fees & Payment
CONVOCATION & GRADUATION FEE
 
You are required to pay the fees as stipulated by the University. 
Attending graduands are required to pay for Convocation Fees whereas graduands who are not attending the ceremony are required to pay for the Graduation Fee. 
The fees must be paid in FULL as partial payment is not allowed. The fees payable are as follows:
DIPLOMA & BACHELOR'S DEGREE
TUITION AND OTHER FEES
Please take note that the University Management has stipulated that upon completion of study, a student has to settle all outstanding fees.
Failing to comply with this regulation will result in the following actions to be taken:
(a)  Degree Certificate and Academic Transcript will be withheld;
(b)  Award of Degree Letter will be withheld;
(c)  The student will not be allowed to attend the convocation ceremony;
(d)  The name will not appear in the Registry of Graduates;
(e)  No Verification Letter will be produced to the student.
Graduands are strongly advised to check their statement of account at CaMsys. The navigation is, "Main Menu-> Self Service -> Student Center" for any outstanding fees.
Please be informed that the payment should be made in full.
PAYMENT METHODS
Payment could be made through the following modes:
1. E-Payment: Online Payment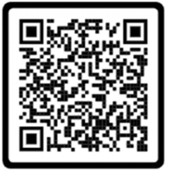 GET STARTED: Scan the QR code or go to https://bit.ly/3i7hRml direct to the e-Payment page.
SELECT THE FEE TYPE: Please select the "Convocation/Graduation" and edit the amount as per the amount owed.
ENTER YOUR DETAILS: Enter 10 digits of your Student ID and other fill.
MAKE YOUR PAYMENT: Submit payment and choose the available payment method.
2. Flywires (Transaction from Other Countries)
Payment via  Flywires (Flywires.com) . A minimum payment amount of RM50.00 is required.
NOTE:
Payment will be updated within three(3) working days on the convocation website. You are encouraged the visit the convocation website within 3 working days of your payment.